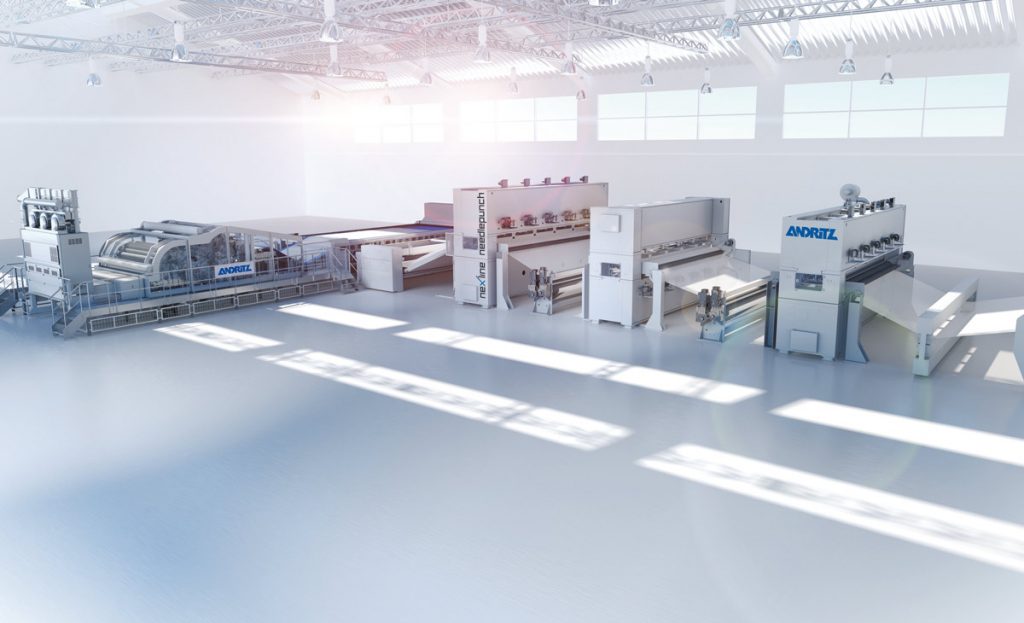 Nashville, GA., August 9, 2022 /2 min read — Willacoochee Industrial Fabrics, Inc. (WINFAB), a US based leader in the manufacturing of geosynthetic and erosion control products, announced their investment in a new state-of-the-art nonwoven geotextile manufacturing production line approximately one month after announcing the addition of a new erosion control manufacturing facility.  The nonwoven needlepunch production expansion will continue to diversify the company's capabilities in manufacturing. Production will be located in Nashville, GA alongside the already expansive woven technology facility, the largest of its kind in North America.
"We're excited to continue the growth of our industry-leading geosynthetic solutions, and to provide options to customers during a time of industry consolidation and supply chain challenges.  We have a hard-working culture within our company, our experience and knowledge in manufacturing construction materials is extensive, and we believe that building a better future involves not only the incorporation of solutions like geosynthetics for a "greener" infrastructure build approach, but through revitalizing American Manufacturing," said Larry Booth, WINFAB's President. "Leveraging the successes of our past will further prepare us and our clients for the next generation of infrastructure opportunities while keeping manufacturing at home."
Jean-Philippe Dumon, Sales Director of the ANDRITZ Needlepunch Nonwoven product group states:
The ANDRITZ team is excited to deliver to WINFAB one complete needlepunch production line for nonwoven geotextiles in America, from a single source. Traditionally, US producers purchase the various components of a line from multiple suppliers, which does not allow one supplier to optimize the interface between sets of equipment. The state-of-the-art needlepunch production line includes from the opening & blending system to the end of line equipment. The scope includes the supply of the newly released ProWin weight regulating system, which ensures more even weight distribution and consistent fabric quality. ANDRITZ is proud to start this cooperation with WINFAB.
Start-up of the ANDRITZ needlepunch line is planned for the second quarter of 2023.  With the addition of the geotextile needlepunch line, WINFAB becomes the only domestic geosynthetic and erosion control manufacturer capable of producing the entire range of construction materials: woven geotextiles, nonwoven geotextiles, silt fence, RECPs, SRFRs, and TRMs, specified by FHWA or AASHTO for use on the majority of state DOT projects.
"These are exciting times for our company and the industry. WINFAB remains dedicated to actively cultivating and fostering stronger customer partnerships and increasing demand for the products which we produce. Reinvestment in our company and future expansions will continue." said Eric Booth, Vice President of WINFAB. "The products we produce are gaining recognition more than ever as their value proposition is better understood every day.  When compared to conventional materials such as aggregate, woven and nonwoven geosynthetics save money, time, and significantly reduce the environmental impact of construction projects. Demand for our products will increase as worldwide government practices and compliance requirements change for infrastructure build.  Budgets are lower, performance targets are higher, and roadways and waterways must be resilient and sustainable. WINFAB is committed to supporting future industry requirements for geosynthetic and erosion control products."